To share with you the products from my garden is my way to welcome you in Tuscany, land of agricultural and culinary traditions unique in the world, riches of smells and flavors which they remember the cooking of my grandmother: made of love, of passion and fresh products, healthy and genuine (those selected with love for own grandchildren).


Prices below refer to a daily forfait-flat rate (established price) of fruits and vegetables to gather from my garden for household use.

Prices:
1 day: 50,00 Euros
From 2 to 4 days: 30,00 Euros per day
From 5 to 15 days: 20,00 Euros per day
1 month: 300,00 Euros (excluding weekend days)
More than 15 days: please contact me for the price.

Rules:
Each indicated price refers to a daily flat rate of fruit and vegetables gathered into the garden and it includes also some recipes or suggestions to use purchased products;

it doesn't indicated a limited maximum of fruit or vegetable, but the quantity must be corresponding with a normal daily use, how much the season offers and household use of fruits and vegetables;

It's possible to gather only ripe products or just products ready to taken and then just ready to eat;

It's not possible to enter into the garden unless accompained by the owner or by a person delegated from the owner;
It's absolutely forbidden to damage plantes, flowers, trees or sown land (it will be charged any type of damage);

Visit time must be previously agreed with the owner, always;

The payment must be done in advance for period chosen;

Each price doesn't include "special" products like the saffron, honey and truffles.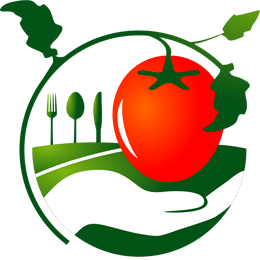 Rent My Garden
Tuscany